Cleophus McNutt
"My grandfather Cleophus was born in Lee County, Mississippi (Tupelo).
Adolphus was twin brother to my grandfather Cleophus. They were born June 25 1890.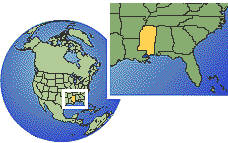 The family moved to Grandview,Texas,then to Kiowa County,Oklahoma."-Carl McNutt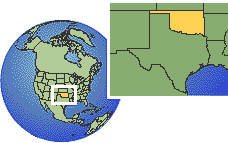 This is where he met Nellie Cowdrey [born Sept 8, 1893 in Yellville, Marion Co., Arkansas]. She was the daughter of Claude Eugene Cowdrey and Sarah Alice Stephens. They were married Oct 27, 1912 in Hobart, Kiowa County, Oklahoma. Nellie became a farmer's wife - until...
"He lost his farm in 1927, and moved around to find work.
I know he was in Los Angeles, Berkeley, Yuba City, Gridley, and Chico Calif and probably many more places.
He was in San Jose after the war [WWII] then to Modesto, then to Campbell Calif.



"My Grandfather was very quiet, not much seemed to upset him,
or if it did he did not show it.
He was a farmer and carpenter most of the time,
but he wasn't afraid to try anything.
I know he worked in the shipyard in Berkeley, California -1935 and 1936,
and did the harvest route in the late 20's.

He worked as a maintenance man in a cannery till his retirement in 1955.

He moved to San Jose in 1957.
When I came home from boot camp he had bought a house that had
to be moved.
My father and I set it on a foundation and they lived there till his death in 1964."
1947 Modesto, California
Carl, Evelyn and Dawn at Grandpa McNutt's home
"I loved him as any kid loves his grandfather. He never got upset with me.
I remember one time we were going to the grocery store in the pickup,
we would stop at the gate and I would get out and
open the gate, and he would pull thru then I would close the gate.
This time he said,
I'll get it!
He opened the gate and said,
Ok bring her on thru.
I put it in gear and took out the first fence post.
We went to the store then came back and reset the post.
One time I cut a post for the sub floor to short.
He never said a word, he just moved it down one
place and cut it again.
His two approaches to life were: If you can do it,I should be able to - in about an hour."-Carl McNutt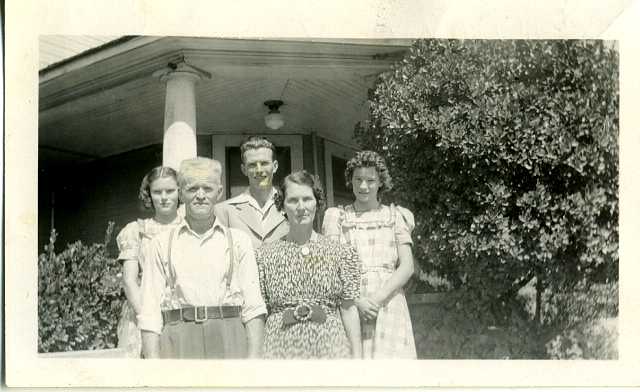 Cleophus and Nellie with their three youngest kids
James C, Myrtle and Dorathy Mae in Gridley, Oregon 1940
Cleophus and his twin Aldophus were two of four children of Levi James McNutt and Mary Elizabeth 'Eliza' Davis. James and Mary also had Hassie Lee, born August 14, 1884 and Luther, born March 11, 1888. Hassie and Luther were both born in Lee County, Mississippi. Lee County had once been part of Itawamba County, Mississippi.
I didn't know my greatgrandfather, but I now have memories of him through my Dad. And like he said,
" I think you would have liked him too."


BACK
McNutt Family Tree
BACK TO Family Search INDEX