Grover Hershal "Pat" McNutt
L to R: Cleophus McNutt, wife Nellie Cowdrey sons Grover and James C.
Myrtle and Dorathy Mae in Porterville, California 1932
My grandfather is Grover Hershal "Pat" McNutt. He was born January 13, 1916 in Roosevelt,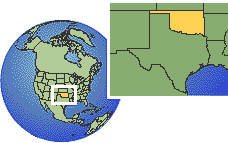 [Kiowa County] Oklahoma. Oklahoma had been overrun by white settlers just two decades before in the Oklahoma Land Rush. Kiowa County was still an open land where farmers worked to grow what their families needed to survive.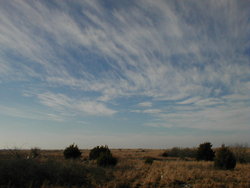 Grover's father, Cleophus McNutt worked as a farmer in those early years. Then the Great Depression came and the American Bread basket turned into a Dust Bowl.

"The Dust Bowl was the result of a series of dust storms in the central United States and Canada from 1931 to 1939, caused by decades of inappropriate farming techniques, with buffalo herds that fertilized the soil displaced by wheat farming, followed by a severe drought. The fertile soil of the Great Plains was exposed through removal of grass during plowing. During the drought, the soil dried out, became dust, and blew away eastwards, mostly in large black clouds. At times, the clouds blackened the sky all the way to Chicago, and much of the soil was completely lost into the Atlantic Ocean. This ecological disaster caused an exodus from Texas, Arkansas, Oklahoma, and the surrounding Great Plains, with over 500,000 Americans left homeless. Many migrated west looking for work." - Wikipedia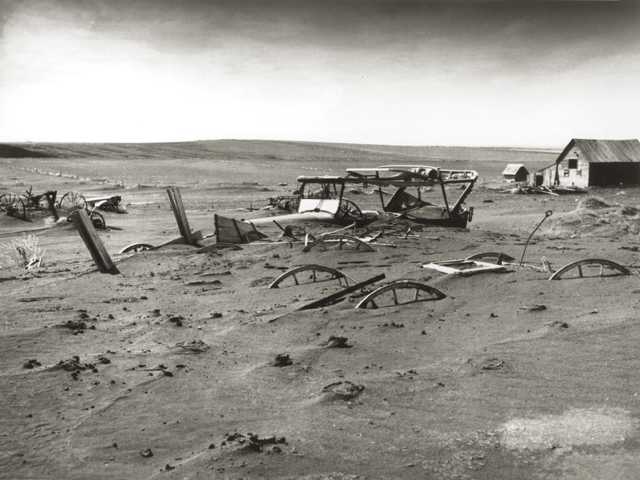 Buried machinery in a Dallas, South Dakota farmyard

"My father, like so many thousands of others during the depression, was following the harvest looking for work.

Those that were able had a regular route around the U.S.
Florida, Texas, Southern Calif, up the coast to Yakima, Washington.

He was in Yakima in 1936, where he met and married my Mother,
it seems it was her idea to get married."- Carl McNutt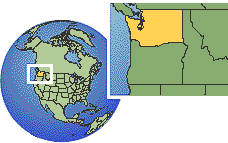 Effie Bro, born April 26, 1918 in Idaho Falls [Bonneville] Idaho,
was the daughter of Swedish immigrant Karl Bro.
Grover and Effie were married June 1, 1936 in Yakima, Yakima County, Washington.

From that union came the three children
Dawn, Carl and Evelyn Roberta born February 8, 1943.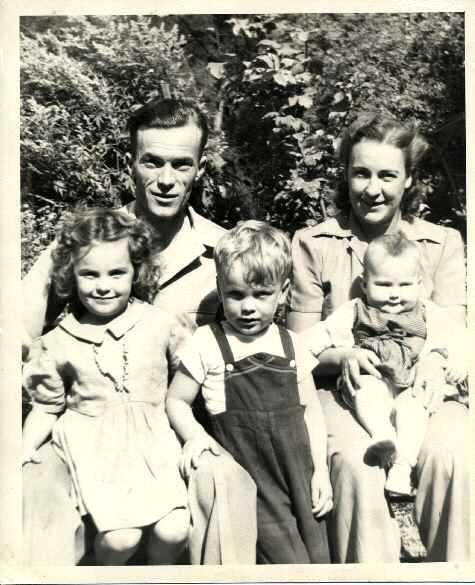 Grover and Effie [Bro] McNutt
with their three children
Dawn, Carl and Evelyn


Grover did different kinds of work as others did in the wake of the Great Depression. He eventually moved on to California and was soon followed by his father and mother, Cleophus and Nellie.
NEXT PAGE
BACK
McNutt family tree
BACK TO Family Search INDEX