Out on pass and having fun!
Outside Hahn AFB was the Hillbilly Bar
I used to go in there and distress the barmaids by ordering Cognac
and setting it on fire.
I would start the evening sitting on the floor.
When my daughter asked me why I sat on the floor,
I told her I wouldn't have far to fall when I got drunk!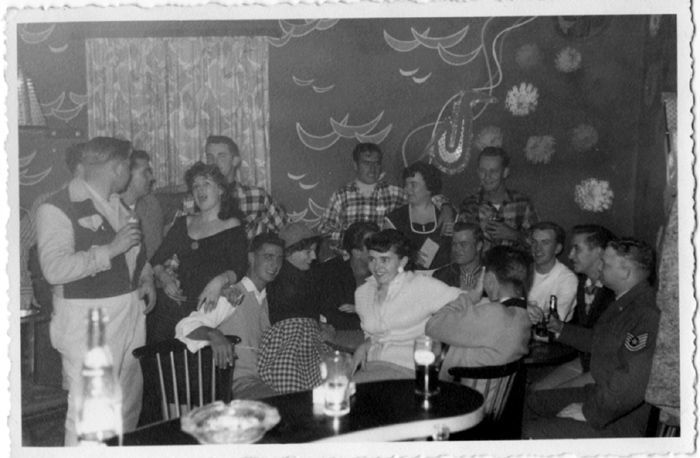 The Hillbilly Bar in Lautzenhausen, Germany 1959
West looking at camera. Mac in white shirt on right.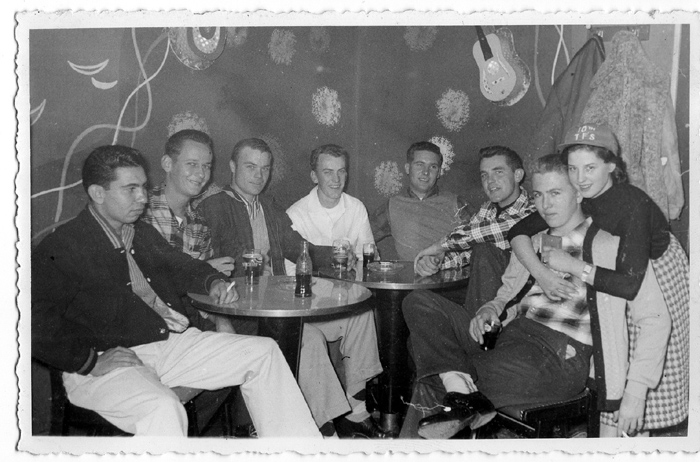 Carl "Mac" McNutt in white shirt in the middle.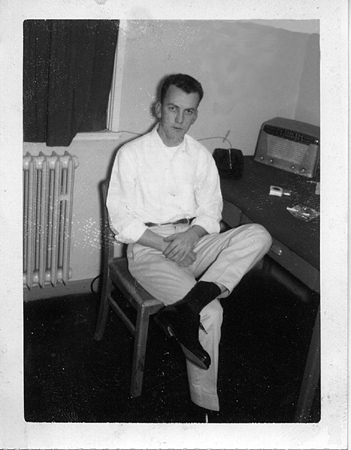 Carl "Mac" McNutt
Germany 1960
Jim Hatton, Martinez, Weaver and Mac
19 March 1960
Germany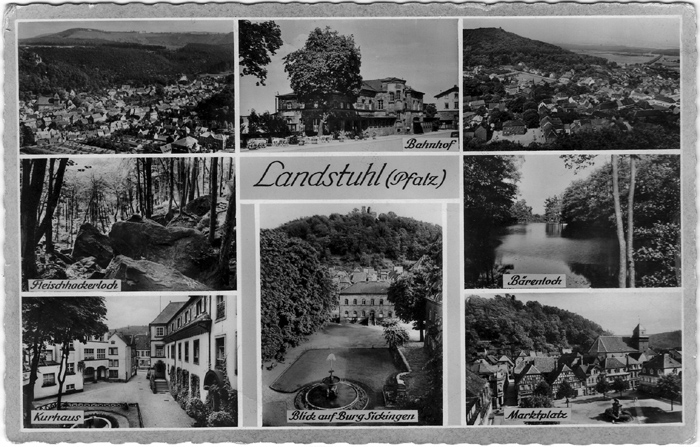 Postcard from a friend - 1959
And that's all the photos I have, but I sure have lots more memories.
If you were there write to me.
It'd be nice to find out what happened to my buddies!
| | |
| --- | --- |
| Back | |
Return to First Page






To talk to Mac
Write to: cmcnutt6@gmaildotcom
[change"dot" to . ]